About Helsa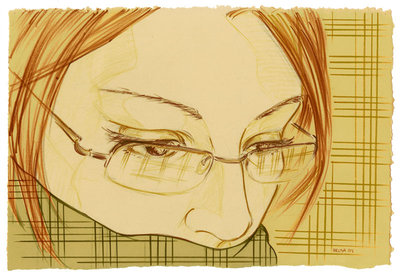 Helsa Ahmadi was Born in Iran and raised in Norway. Her interest in writing and narrative art stems from her rich family background of circulating old Persian fables and Norwegian folklore. Her passion for story led her to pursue an education in art and storytelling in Spain and the US. She is currently working towards her degree in Visual Arts at Emily Carr University of Art and Design.
She has worked as a storyboard artist, and been published in newspapers, magazines and comic books in Norway, Germany and the US.
Helsa's time at Emily Carr has been spent focused on exploring the medium of traditional print making. Her prints draw inspiration from her cultural background as well as the subconscious and surreal experiences of everyday life.